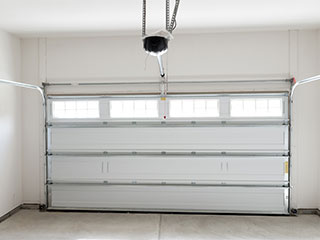 Finding the right type of opener for your particular garage door can be a little daunting, as there are many options available out there. To help narrow them down, here are a few factors you may want to consider:
There Are Three Main Types of Openers
The Screw drive opener – this option falls in the mid-range price category. This device controls the door's movement through a threaded steel rod that enables it to slide up or down. In comparison to the other options, this type has fewer moving parts and therefore requires considerably less maintenance. Screw drive openers are fairly quiet and can work smoothly even when exposed to high temperatures. They may not be powerful enough for heavier doors, however.
The Chain drive opener – this is one of the most commonly used types. It is usually the least expensive option, yet it is also the noisiest one. It's not the best choice for a garage that stands adjacent or below a bedroom. Chain drive openers have a more powerful motor, however, and are more capable of handling double sets of garage doors that require a larger horsepower output in order to move safely and smoothly.
The Belt drive opener – this type of opener is many people's favorite, as it is the quietest option. It is also usually the most expensive type, due to its complexity and efficiency. Instead of using a chain in order to power the system's operation, it uses a rubber conveyer belt, which allows it to operate in relative silence.
Your Door's Weight and Dimensions Play a Part
A standard garage door stands at about seven feet tall. A standard door opener can accommodate doors up to six inches taller than that height. Taller doors, or ones of a similar size that are made of heavier materials, require more horsepower output in order to be operated smoothly. That means you'll have to make sure the opener you buy will be able to move them.
There Are Several Control Options
Once you have selected the perfect opener for your garage door, you can now have a few different options as far as control panels go. You can choose wall-mounted panels, wireless keypads, old-fashioned clicker and even a few smartphone apps, depending on your opener's manufacturer.
You can further improve your garage door's security by installing a visual intercom system. If you've come to rely on your garage door as the main entry point to your home this will allow you to see visitors before opening the door for them.
If You're Uncertain - Seek Consultation
You are more than welcome to contact our technicians at Garage Door Spring Austin, TX to get expert advice from experienced professionals.