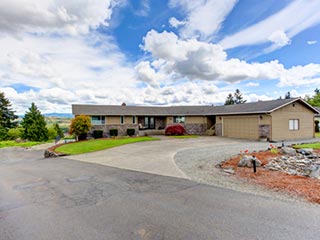 Do you live in Texas and are looking for affordable and reliable garage door services? Our company has been serving the local community for more than a decade. As such, we have the knowledge and equipment to install any opener system, part, or door design. We can take care of all brands of electrical openers and we can also deal with just about any kind of malfunction.
Specialized Repair Services
If your door doesn't work as it should anymore, our experts will let you know what the actual problem is as soon as possible and get started on fixing it right away. We cover all designs, and there's no door we can't fix. From part replacements to panel doors and regular maintenance for all parts and components, you can always count on us to make your door work just like new in no time.
Professional Installations and Upgrades
If you're looking to upgrade an existing opener or install an automated one for the first time, we've got a suitable range of solutions tailored for your situation. We cover all types of opener brands, including screw drive, chain drive, and belt drive models. With more than 10 years in the business, we have truly seen it all. We've got you covered no matter the situation!
Regular Maintenance Services
At Garage Door Spring Austin, we understand the importance of having your garage door maintained on a regular basis to prolong its lifespan. We are here to answer all the questions you might have about keeping your door in good working condition. Moreover, we offer maintenance visits, so we can take a look at the door and make sure it doesn't need intervention.
Get in touch with us for:
Trusted Advice And Repair Services